Email Marketing for Insurance Agents
Email is still an effective digital marketing channel. It's versatile, cost-efficient, and generates a reliable return on investment (ROI). For service providers like insurance agents, it's an invaluable tool.
Email marketing for insurance agents is an opportunity to boost sales. Let's explore how it works, the various types of email campaigns, and what they can do for your agency.
What is Email Marketing?
Email marketing refers to using email to promote your insurance business's products or services. It's a direct form of digital marketing that typically involves sending carefully crafted messages to qualified leads or existing clients, often to motivate specific actions.
Ultimately, the purpose of email marketing is to boost sales. However, you can use it to generate leads, nurture client relationships, build brand awareness, and promote new product releases.
How Can Insurance Agencies Benefit from Email Marketing?
Email marketing is essential for insurance agencies. Newer forms of communication like social media are growing in popularity, but most consumers expect and prefer to communicate with businesses primarily via email.‍
Email marketing has significant advantages for insurance agencies. Here are a few benefits:
Proven ROI: Email marketing is a well-established strategy, and many studies have demonstrated its effectiveness. The estimated ROI is between 3,600% and 4,400%, generating between $36 and $44 for each $1 you spend.
Trackable: Tracking the results of your marketing efforts and refining them is crucial for success. Email marketing software can measure each campaign's open rates, click-through rates, and conversion rates.
Complementary: Email marketing is a supplement to other marketing strategies. For example, you can connect it with your content marketing and search engine optimization efforts.
Insurance agencies can benefit from incorporating email marketing into every stage of the sales process. For example, one popular tactic is to create a lead magnet. That involves building a digital resource valuable to your target customer, then requiring website visitors to give you their email before they can access it.
Leads you generate this way are much easier to sell with follow-up email campaigns. They researched your product, know who you are, and have goodwill for your brand since you already provided them value.‍
How to Build an Email Marketing Strategy for Your Agency
It's easy to think email marketing is as simple as paying a third party for a list of email address leads and pitching to them. However, it's difficult to generate sales with these less sophisticated approaches.‍
You must build a high-level email strategy to organize your efforts. Follow the steps below.‍
1. Define Your Audience
Identify the target audience of your campaigns. Having a thorough understanding of your ideal customer informs every other step in your email marketing strategy.
Be as specific as possible. For example, a commercial insurance agent might decide to create a campaign for contractors in the Pacific Northwest with up to $2 million in annual revenue looking for general liability insurance.
2. Build Your Email List
Now, you need to capture email addresses. The most effective method involves providing value to your target market in exchange for their emails.
For example, you could create search engine optimized content and fill it with calls to action that encourage readers to sign up for a monthly newsletter.
3. Set Specific Goals
Focus on accomplishing one goal at a time with each campaign to avoid overwhelming your audience. Following the old-fashioned SMART system (Specific, Measurable, Achievable, Relevant, and Time-Bound) works well here. For instance, you may want to send one email each week that gets an open rate of 10%.‍
4. Craft Your Message
Consumers receive dozens of emails every day, and they only open 21% of those they get. As a result, every word in your email should be valuable, from your subject line to your call to action. You may need to hire an experienced copywriter to help you craft your message.
5. Track Your Results and Refine Your Efforts
Marketing automation software like Mailchimp can help you monitor what percentage of your recipients open your emails and click specific links.‍
Use this data to experiment with different approaches, benchmark your success against industry averages, and refine your techniques to improve your results.‍
Types of Email Marketing Campaigns
A good email marketing strategy is well-rounded. You should strive to include several different types of emails in your strategy. For example, you don't only want to send promotional emails to customers. If they only see ads from your agency, they're less likely to continue opening your emails.
To give you an idea of the ways email marketing can benefit your insurance agency, consider the following types of campaigns:
Welcome Campaigns: When a lead first gives you their email, welcome campaigns capitalize on that initial momentum, build their familiarity with your brand, and invite them to take further action.
Newsletter Campaigns: Newsletter campaigns send regular content to your email list that keeps them engaged with your brand. 
Triggered Campaigns: These automated campaigns go out to individuals after specific actions. For example, you might have triggered campaigns that send clients who buy certain insurance products to upsell them.‍
Segmentation is also an important part of email marketing. Don't send out generic email content to your entire list. Irrelevant emails can persuade people to unsubscribe. Let's explore a few more types of email marketing campaigns.
Transactional Campaigns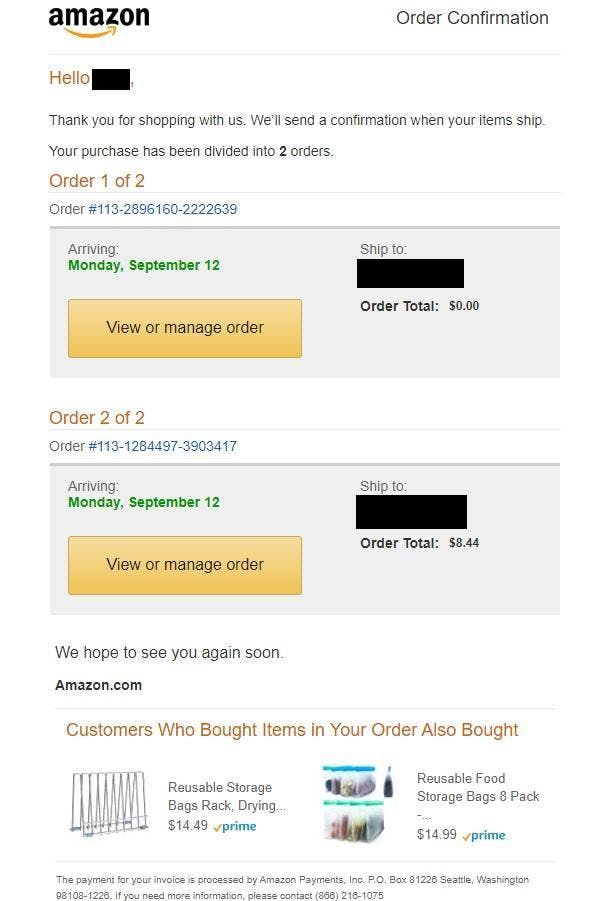 A transactional email is sent to users after they perform a specific transaction. For example, a customer signs up for an online account through your self-service portal. They receive an email asking them to verify their email address.
Purchase confirmations are one of the most common transactional emails. A customer makes a purchase on a website and receives an email receipt for their purchase.
Transactional emails are an effective way to improve your customer experience. They reduce customer confusion and help you automate customer requests.
For example, your self-service portal allows customers to change their addresses online. They receive a confirmation email after making the change. Your clients don't have to contact you to request changes, saving your team time. In addition, clients receive automatic (and often instant) confirmation requests.
Educational Campaigns
Educational emails are a key tool in your email marketing strategy. Their main goal is to establish the sender as an expert on a subject while providing helpful information for recipients.
As an insurance agent, educational emails are one of the best tools to nurture relationships with clients. You can send emails that include useful information for your customers. In turn, they'll see you as a valuable resource for all of their insurance questions. 
Follow-Up Campaigns
Follow-up email campaigns are conversations to reconnect with contacts. A post-sales call email, for instance, is a common type of follow-up campaign. This short email lets you reconnect with a prospect and encourages them to contact you after an initial sales call.
Insurance agents can also use follow-up campaigns after a sale. For example, a new client just signed an insurance policy with your agency. You can send an email to thank them for their business. You can include your contact information and a link for your customer to view their policy online. This information makes it easy for the customer to get in touch with you if they have questions.‍
Seasonal Campaigns
Seasonal campaigns are messages sent to subscribers at specific times of the year. For example, a store sends a seasonal email promoting their Black Friday sale.
As an agent, you can use seasonal emails to keep your content relevant to clients. For instance, an end-of-year email reminding clients to review their insurance policies for the new year. You can encourage them to set up an appointment to review their policies.
Email Marketing Best Practices
A poorly-designed email campaign can hinder your sender reputation. Follow these best practices to make sure you're sending emails that are helpful to your audience.
Follow CAN-SPAM
The CAN-SPAM Act is a law that helps reduce the number of spam emails in Americans' inboxes. It sets the guidelines for sending commercial emails, like marketing emails from your insurance agency. It also establishes the penalties for companies who violate these guidelines.
Some of the most important guidelines to know from CAN-SPAM include:
Using accurate "To" and "From" information, including your domain name.
Using subject lines that relate to the content in the email.
Making it possible for recipients to opt-out—and honoring those requests.‍
Test Emails Before Sending
Test your marketing emails before sending them to your subscribers. That way, you can check the email for errors, like broken links or misaligned images. Email marketing platforms usually have built-in link checkers to ensure you're sending subscribers to working links.
Send a draft of your email to yourself and other stakeholders. For example, you might send the test email to the marketing team or senior agents. Their input is valuable to helping your agency win over clients.
Build a Clean Email List
A clean email list includes verified email addresses. A verified address is an email address that can receive your message. Verifying an address also helps you ensure your emails are going to the right person.‍
For example, a customer gives you their email but accidentally makes a typo. The misspelled email address doesn't exist, so your message becomes undeliverable.
Plan to regularly clean your email list to avoid undeliverable addresses. You may want to use email verification tools to automate the process. NeverBounce lets you upload your email lists for bulk cleaning. The tool removes duplicate addresses, checks for syntax errors, and tests the validity of each address.‍
Insurance Email Marketing Benchmarks
Setting up an email campaign for your insurance agency is only the beginning. You also have to know how your campaigns are performing. Knowing the industry benchmarks for email marketing can help you evaluate the success of your campaign.
According to data from Mailchimp, the average open rate for emails in the insurance industry is 21.36%. That means around 20% of people who receive insurance marketing emails open them. It's also right in line with the average open rate across industries.
The average click rate—meaning a link within the email is clicked—for the insurance industry is 2.13%. The average across all industries is 2.62%, just slightly higher than the insurance industry. Agents can improve click rates by offering email content that their customers find useful.
For example, let's say you send an email promoting your cyber insurance offering. You might include a link to a blog post about the importance of cyber insurance for businesses.
You should also pay attention to unsubscribe rates, which could mean your subscribers don't find your content helpful. The insurance industry's average unsubscribe rate is 0.25%.
Finally, a high bounce rate could indicate your email list needs cleaning. The average hard bounce rate for the insurance industry is 0.67%. 
Email Marketing Tools for Insurance Agencies
Email marketing tools help you create visually-appealing email designs and manage your email list. These platforms save you time with designing emails, cleaning lists, and analyzing email results.
For example, many email marketing tools include a drag-and-drop email designer. A designer lets you create a professional-looking email message even if you have no design or coding experience. 
You can save your designs as templates. That way, you can duplicate campaigns and retain the same look and feel.
Check out a few of the top email marketing platforms below.
MailChimp
MailChimp is one of the most well-known email marketing tools. The email builder lets you quickly build an email message using images and text. You can save your emails as templates to use in future campaigns.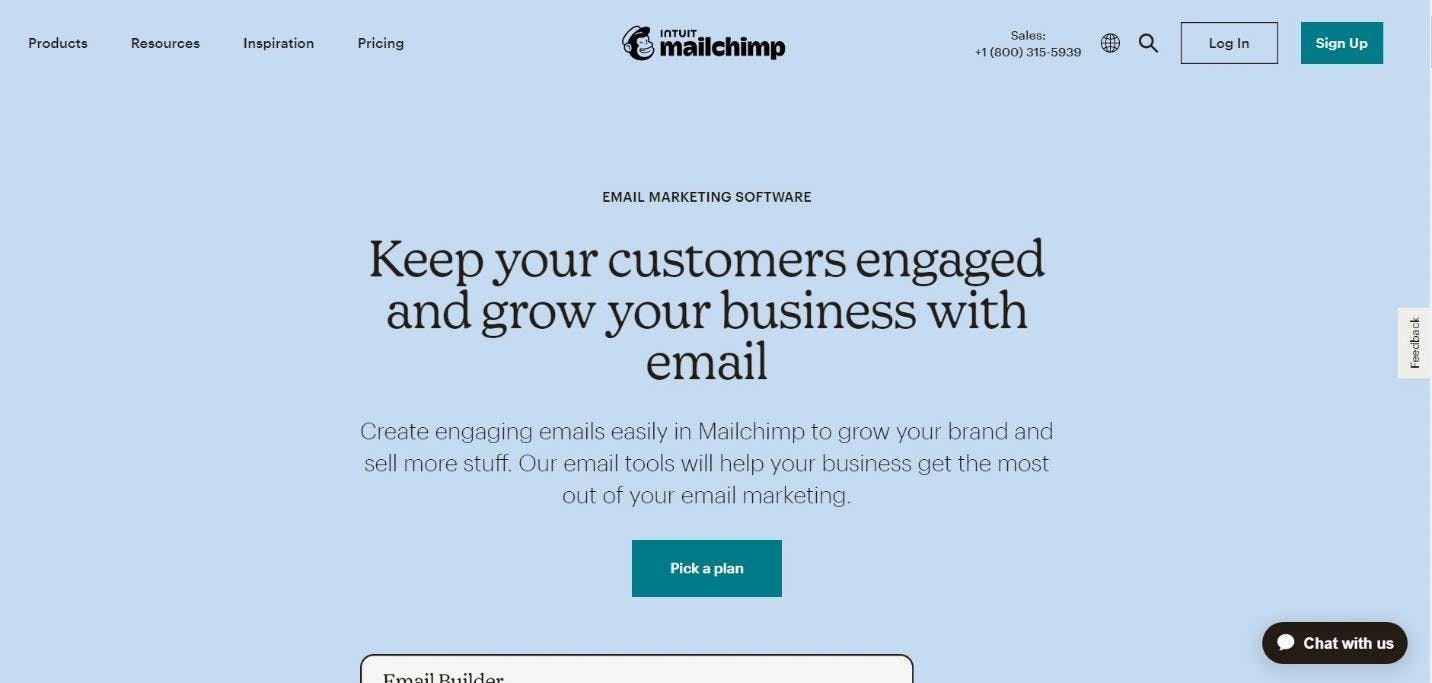 MailChimp offers a free account to help businesses get started in email marketing. If you upgrade to a premium account, you'll also get access to automation tools for your email marketing strategy. For example, the customer journey builder lets you create an automation path based on what your clients do when they receive an email.
GetResponse
GetResponse is an email marketing tool that allows you to send action-based emails and use dynamic content for personalization. GetResponse also has a robust email design platform to make it easy to create emails from scratch.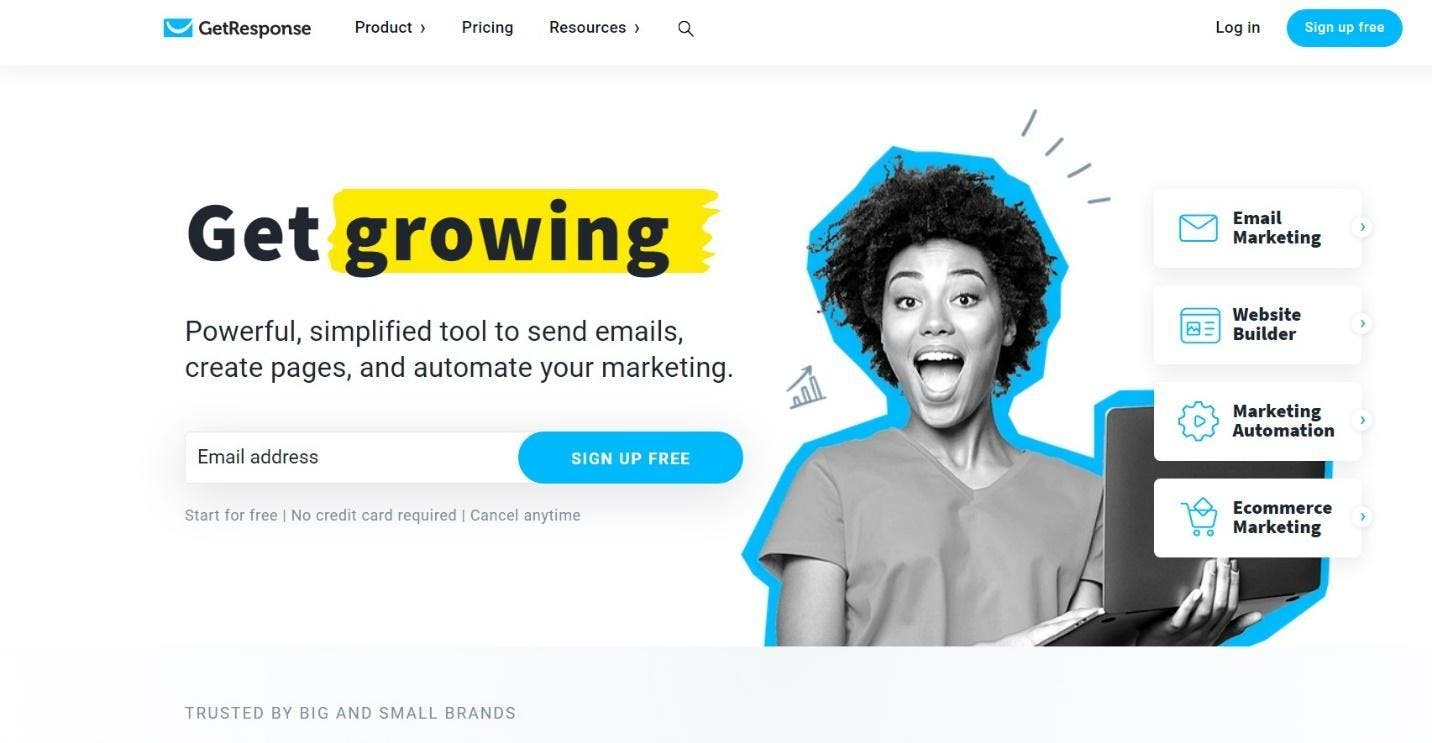 If you prefer to use pre-built designs, GetResponse also has an extensive library of professionally-designed email templates. You simply pick the template you like and adjust the text, images, and colors of the email.
ConstantContact
ConstantContact is another email marketing platform. You can access the drag-and-drop email builder from any device—making it easier to create email campaigns if you're on the go.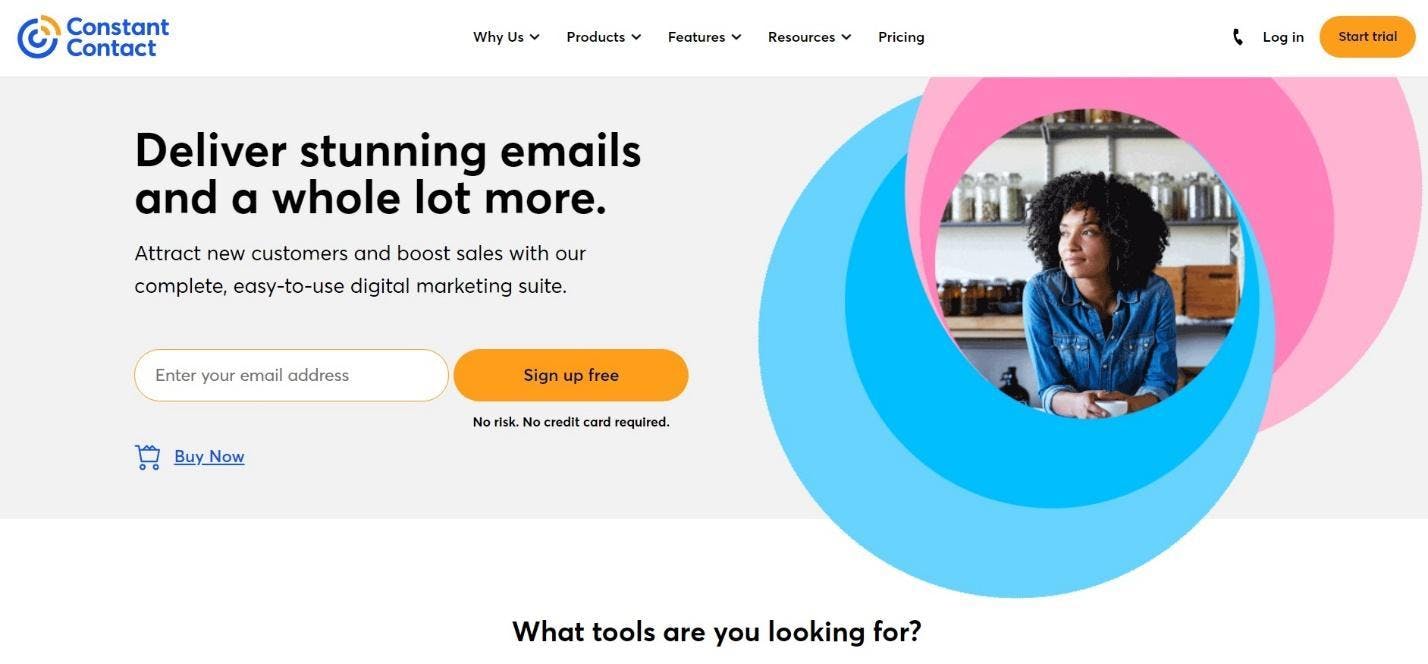 ‍The platform also lets you manage your email lists, regardless of where they originate. Easily upload your lists from your stored contacts, whether they're in Outlook, Excel, or another location.‍
Explore Email Marketing at Your Insurance Agency
Email is one of the most effective marketing tools available for insurance agents. Define your target audience and start leveraging email marketing campaigns today.